Bird of Paradise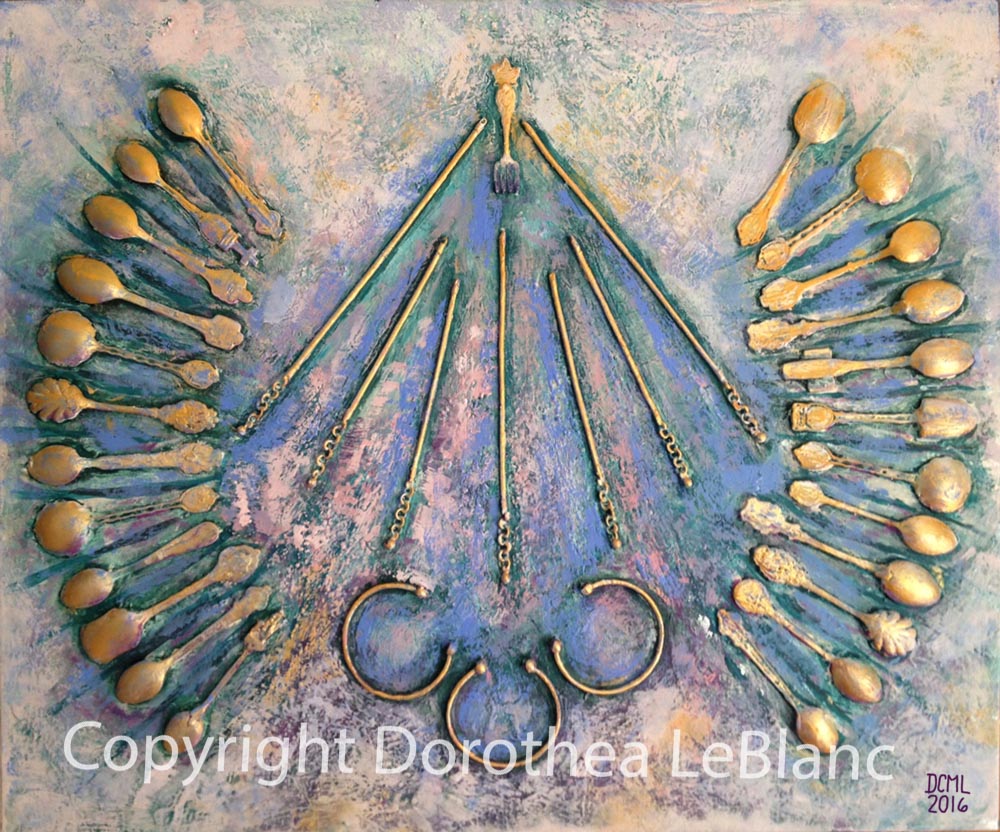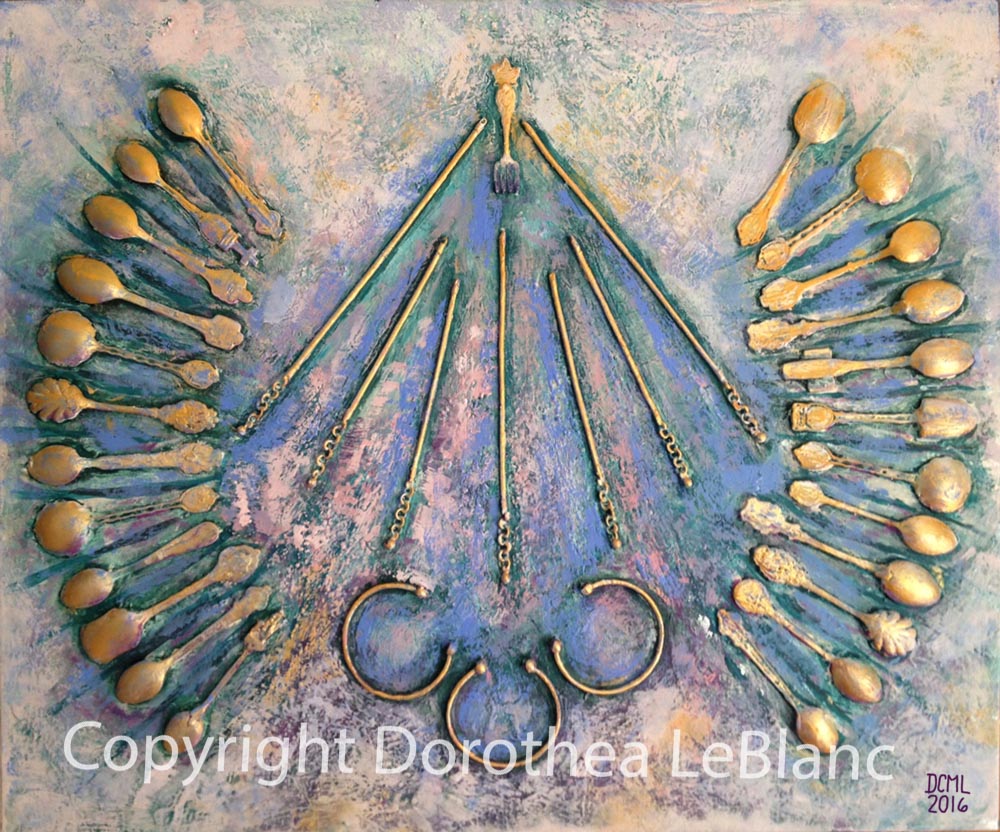 Bird of Paradise
I discovered a collection of souvenir spoons in a second-hand store on one of my texture hunts, and a year later got inspiration for their application on this upcycled painting. There are also jewellery chains and round bracelets keeping the spoons company.
I called it the Bird of Paradise because one day as I turned around to look at the canvas in progress sitting against the wall, I saw the form of a bird out of the corner of my eye. And as it turns out there are many Heavenly numbers in this painting: 24 elders around throne, 3 for the Father, Son and Holy Spirit, 7 for completion, and 1 gold fork for the Son of God who was pierced.
20 x 24 inch (51 x 61 cm) up-cycled mixed media painting, no tax, on canvas with floating frame added.