Call, When, Now – Love Story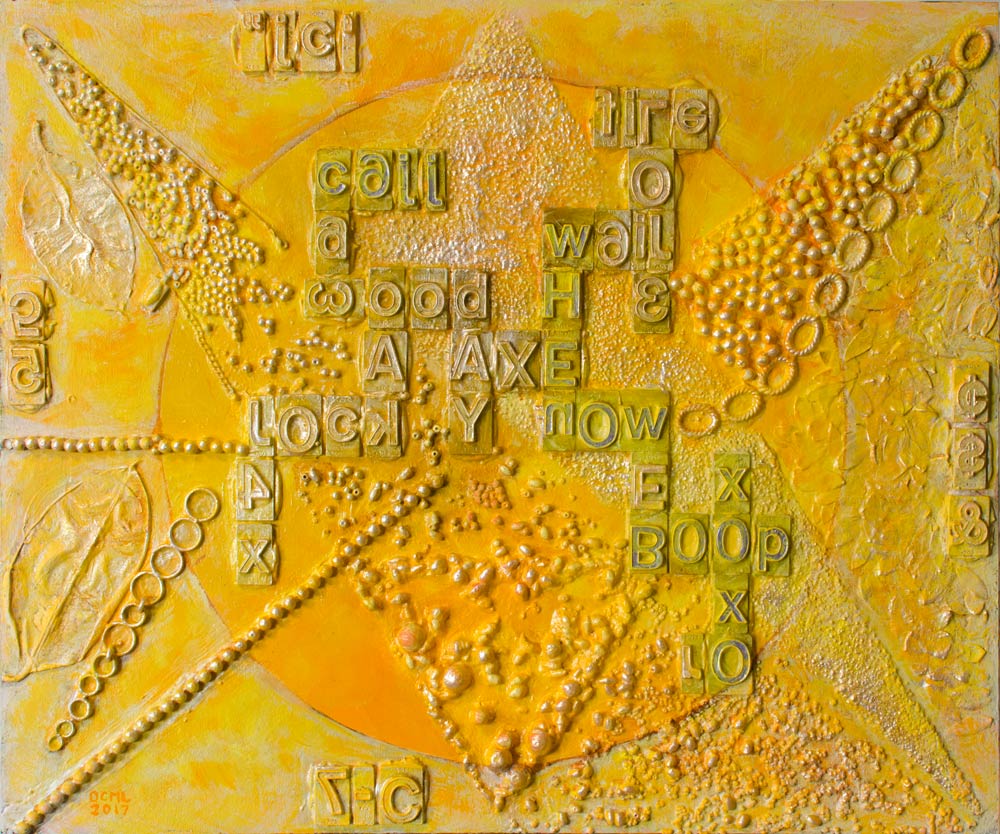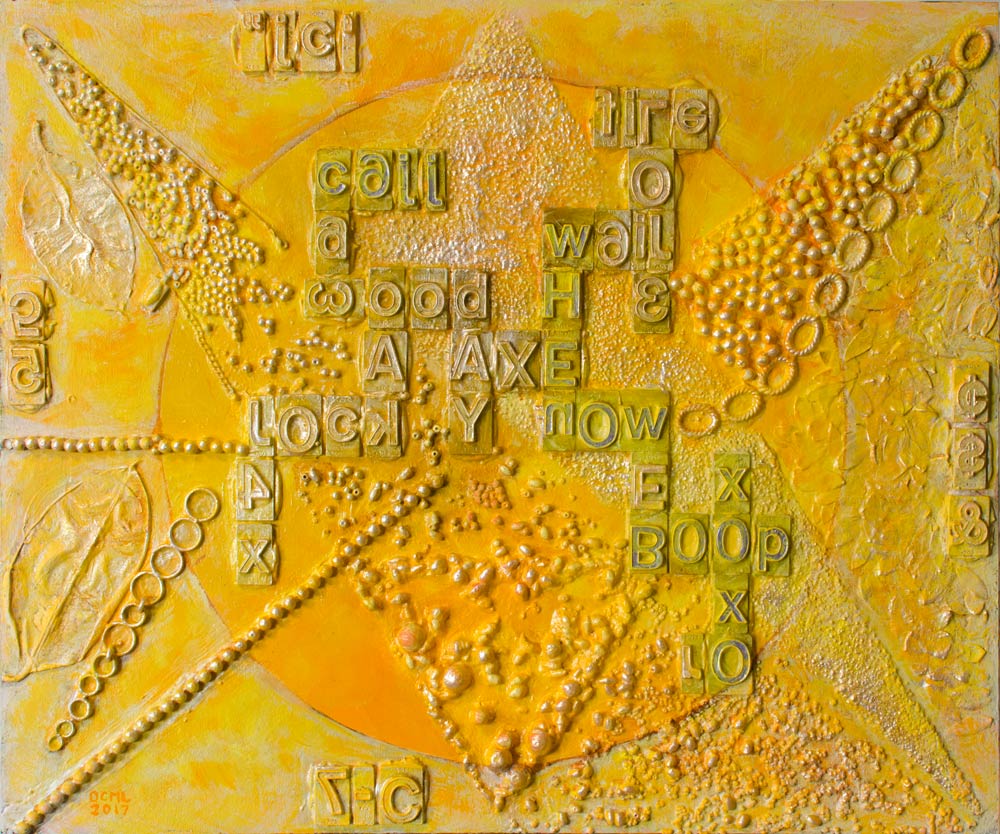 Call, When, Now – Love Story
My husband teaches at the Nova Scotia College of Art and Design (NSCAD) and one day he brought me a handful of old-fashioned brass printing letters. Thank you Michael! So I decided to see how big of a crossword puzzle I could make from them.
And as usual, I didn't discover until near the completion of the painting that I had a playful message between lovers! (translation, "Call me. When? Now! Ok, Bye). Boop is one side of a lovers good bye, Beep is the other side (not seen in the painting).
A lying down 3 for is my "w", a backwards 4 is my "A", an upside down L is my "r", etc.
The textures in the background are mostly beads from old necklaces and dried leaves from my garden, all embedded with copious amounts of glue, medium and paint.
20 x 24 inch (51 x 61 cm) up-cycled mixed media painting, no tax, on board with 5 cm painted edges.