Tohu Va Bohu Landscape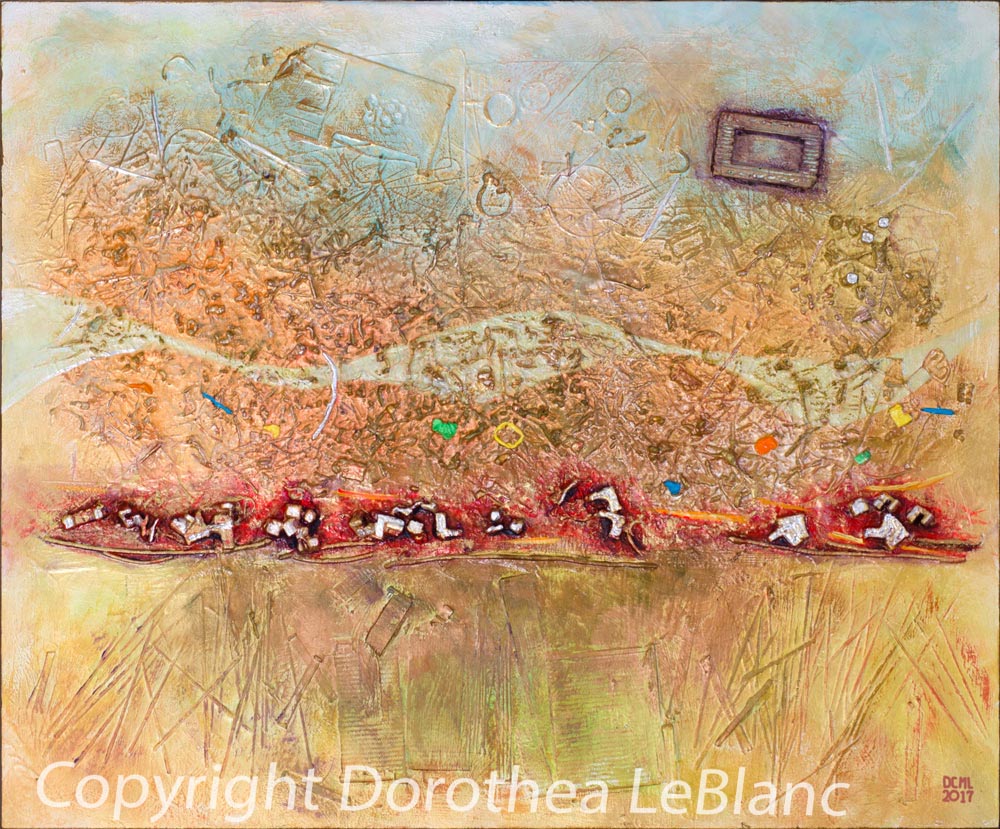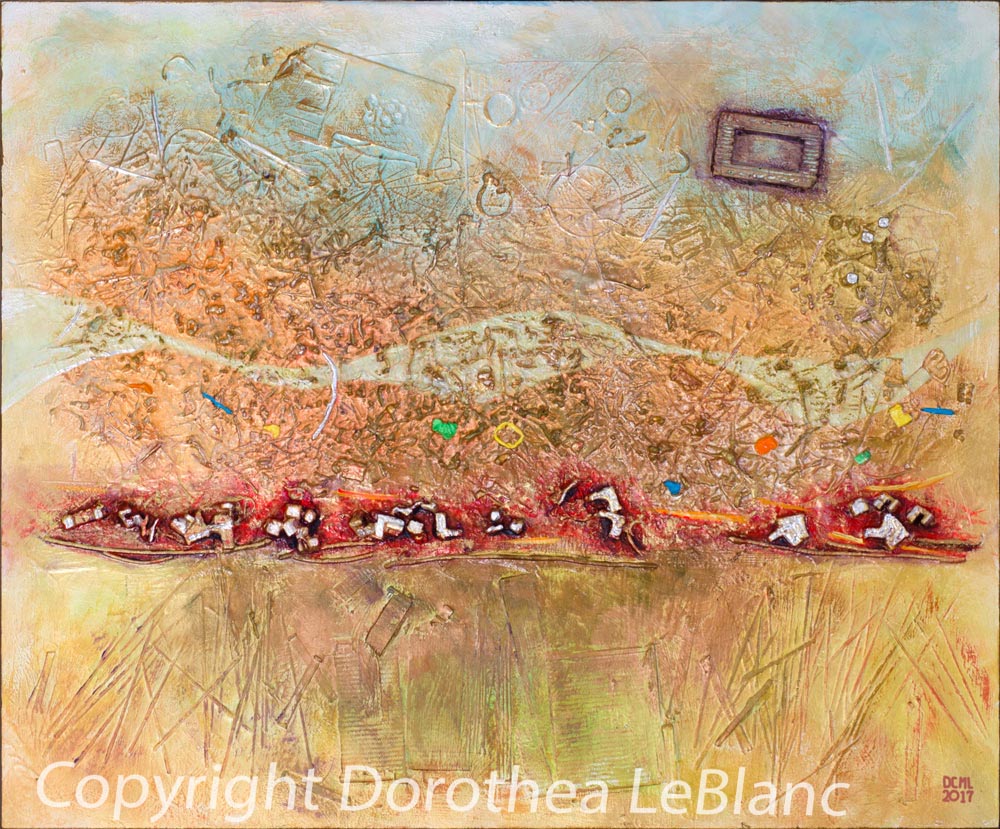 Tohu Va Bohu Landscape
My husband has a 3D printer and each piece he makes with it has excess plastic that needs to be removed. Those excess pieces along with some mistakes that he prints are my treasures for new works of art, like this one.
This piece is named so because of the nature of the texture I used, which is was totally chaotic. Nonetheless, it emerged with a slightly organized yet still organic type of beauty. The perfect combo.
20 x 24 inch (51 x 61 cm) up-cycled mixed media painting, no tax, on board with 5 cm painted edges.